Worship Slides 101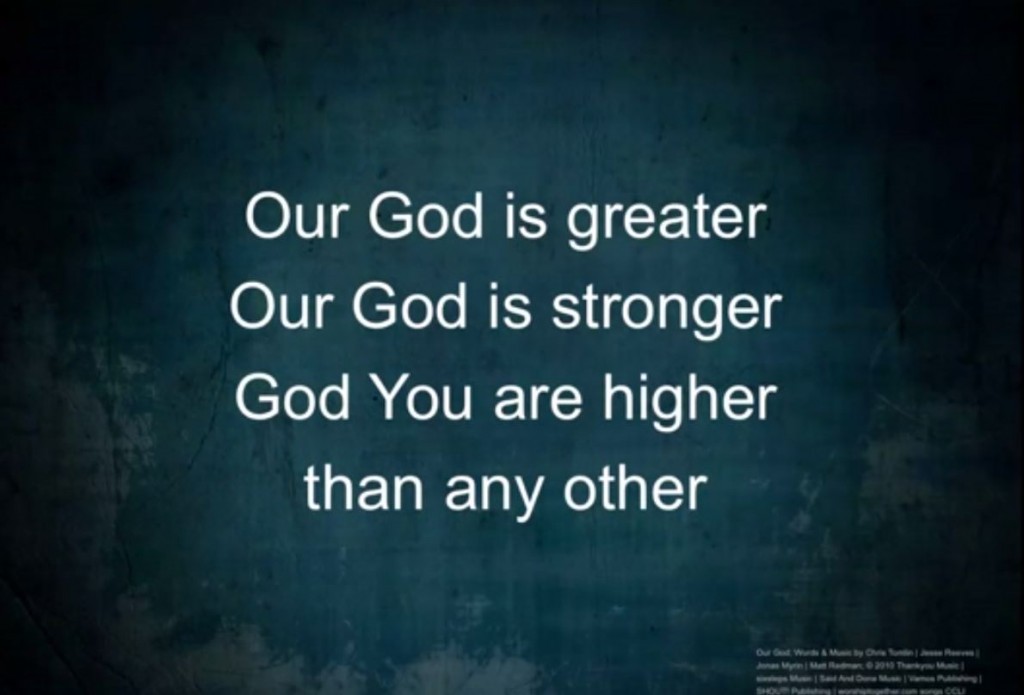 One of my jobs as a ministry coach is to visit churches and evaluate the experience. In my travels, I've observed that churches often break some basic rules of thumb regarding how words are displayed on the screen. Today, I ran across a website that does a pretty decent job of outlining these basic rules of thumb, so I thought I'd share them with you.
Note: If you are using presentation software like MediaShout or EasyWorship, you should find some standard templates that will take care of most of this stuff (unless you're using a real old version).
Also, if you're church is strong on creativity + technology, then you might break these rules successfully. This post is primarily for those who struggle with creativity within technology.
There are three posts from this author on the topic. After you've looked each of them over, check out my additional thoughts below.
I have just a couple more pointers I'd like to add.
Stay away from orphan words.
An orphan word is when you have one word all by itself on a line that is completing a sentence. For example:
Jesus loves me, this I 
know.
Keep line lengths somewhat even.
It can be distracting and make reading more choppy when the lines in your text are grossly different in length. For example:
Jesus loves me, this I know.
For the
Bible tells me so. Little
ones to
Him belong, they are weak…
This is going to be a lot easier to read:
Jesus loves me,
this I know.
For the Bible
tells me so.
Or even:
Jesus loves me, this I know.
For the Bible tells me so.
Don't squeeze tons of words on one slide.
Your congregation will get lost and be forced to focus on reading if you try to squeeze tons of lines onto one slide. Spread them out.

Transition before the last line ends.
There's nothing more frustrating than not having the next group of words up on the screen in time, especially if you don't know the song. Make sure your projectionist knows to transition to the next slide a few words prior to the end of the slides grouping of words. Or, about 2 seconds before the words are done being sung on that slide.