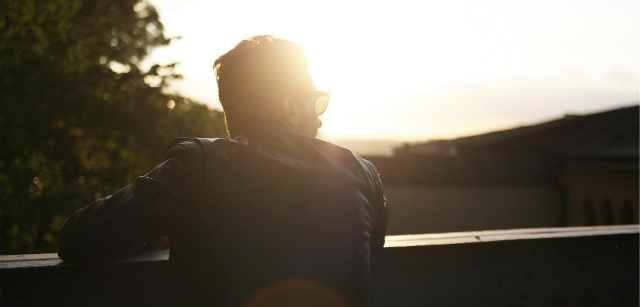 Why Young Adults Don't Attend Your Church
I used to visit a restaurant that had two separate dining areas, one slightly larger than the other. The larger dining area was always where I sat to eat, even though I had to walk right by the smaller dining area to get there. To be honest, it never occurred to me that I could sit in there if I wanted to. The reason was quite simple. It was where all the 'regulars' sat, who were also all much older than me. There was sort of an 'exclusive club' feel to the place. Everything about that space screamed, "Private Party" even though it wasn't.
Sadly, our churches often send this same message to the younger generations, without even realizing it.
Let's split up the 'younger generation' demographic into two categories, those (1) not interested in God and those (2) interested in or pursuing God, and focus on the latter group. It's not hard to miss these people in our churches today, especially in the small to mid-sized churches. 
Why aren't they attending more of our churches? 
I suspect the following 5 reasons might answer that question.
1. It feels like an insiders club.
Young people aren't interested in learning the secret handshake so they can be part of the church. If they visit the church a few times and feel like an 'outsider' for very long, they're not going to stick around. It is super important church leaders ask the question, "What (formal & informal) hoops have we created that people have to go through before they are accepted and integrated into the life of our church?"
In other words, how long will it take & what needs to happen before they are treated like family? More than any other age group, we need to be intentional about making this process simple, both practically and emotionally. 
2. It reminds them of their 'mom & dads' church.
I've heard young adults echo this phrase many times over the years. They leave the church they grew up in and find themselves at college or on their own. Eventually, they check out some churches in the area. From the moment they walk through the doors until they leave, their experience reminds them of church growing up. Only, for many of them, the Sunday morning experience growing up wasn't for them, it was for the adults, for mom and dad. 
Although technically "adults," many young people aren't interested in acting like the 'older' adults they've been around their whole life. They want to express themselves as the younger generation. Churches who are actively reaching this group of people are also finding ways to enhance the Sunday morning environment to better appeal to them.
3. There is nothing interesting for them to do.
Despite the fact that young adults have a history of sitting in front of their devices, TV's and xbox's growing up, they don't want to just sit around at church. They've grown up having a lot more freedom and control over what they get to see and do than those before them. And they are going to get bored real quick if they are forced to just do and go where everyone tells them to. They want to have a say in what's going on and they want to do something important and interesting.
Churches who are thinking of this generation will quickly get them involved in ministry. They will encourage them to reach out to felt needs in the community. And they will provide lots of fun activities that are designed to keep young adults engaged with one another and the church family.
4. There is no one interesting to hang out with.
Many young adults who visit your church are looking for new connections. Surprisingly, not just with peers, but with people who can act as mentors and leaders in their life. That said, peers are important. Many a young person will walk in a church, scan the crowd, and determine to never return simply because there is no one else around their age. Churches that can reach a small 'quorum' of young adults have the beginnings of a foundation to build on, relationally.
It shouldn't stop there. One of the best ways to truly connect to this auspicious group of people, is by inviting them into the homes and lives of your church families. I've never heard of a young person who turned down an invitation to dinner and who doesn't secretly enjoy experiencing 'family' away from their own family.
5. Their questions are not getting answered.
Young adults hate watered down and pat answers. They have questions and they are genuinely interested in the answers. They want to know the Truth. But they have little patience for flowery speeches, big words, and long explanations. They want it simple. They want to get it. They want it fast.
Communicators need to brush up on their skills and not assume what worked ten years ago will work today. They need to know how to tell great stories and they need to be consistently asking themselves how they can connect with young adults. More than ever before, church leaders must, "be prepared in season and out of season."
---
What other reasons are young people staying away from our churches?