What's the real price tag for change?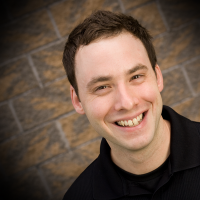 Pastor Joshua Finley is the Lead Pastor at Elim Gospel Church in Lima, NY. – a thriving church of about 800 located in the middle of (almost) nowhere.  I had the great privilege of serving with him at the church for several years before making my move to Elim Fellowship in 2011. Josh is an outstanding communicator & leader, and certainly understands a thing or two about change!
---
"When you are through changing you are through!" –Bruce Barton

Preparing for a vision talk on change with my church family I came across some really
helpful reminders and insights on change
I picked up from Tony Morgan at
tonymorganlive.com
:
It's a lot easier to embrace change when you're the one initiating it.
Change without vision is chaos.
Change is a lot easier to understand when it's shared through stories.
Many times the successful changes also produce the most criticism.
It's almost impossible to change a change that previously worked.
Test-driving or experimenting with a change is a lot easier than fully committing to the unknown.
Change is more likely to take hold when it's followed by an immediate win.
When you think you've communicated enough about change, you need to communicate more
Slow change is rarely positive change.
Organizations that don't change die.
If everyone recognizes the need for change, you're obviously not the leader.
Change is a healthy necessity in every area of our lives. Marriages, friendships, businesses, churches, governments, even TV sitcoms, all require a steady diet of change in order to remain or become healthy.
Though few people would disagree with that statement, ALL of us resist change on some level. There is a reason for this. Meaningful change comes with a very real price tag.
How much does change cost?
There is no growth without change.
There is no change without loss.
There is no loss without grief.
There is no grief without pain.
Change always involves some kind of pain.
"The place between where you are and where you want to be is a painful decision you are either willing or unwilling to endure." –Samuel Chand
"There is no such thing as a great victory at bargain prices." –Gen. Eisenhower
"Not all hurt is harmful. Much of it is beneficial and necessary." –Dr. Henry Cloud
My prayer is that you and I will make the painful choices necessary to lead wisely and courageously into the future God has planned for each of us.
Questions to Consider.
Where are you currently needing and leading change?
What painful decision have you put off in the past 30 days that keeps looping around to face you again