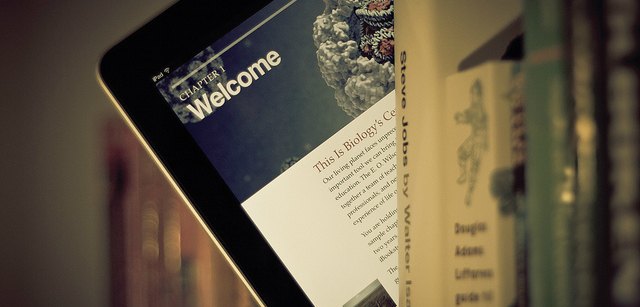 What to Read
There's so much great content available on the internet and through both books and ebooks. Sometimes it can be hard to sift through it all for the good stuff. So I thought I'd share some of the 'good stuff' with you, at least by my reckoning. Enjoy.
I love this book. It's a bestseller for a good reason. It's well written and well thought out. The Power of Habit discusses what a habit is, why it's so difficult for us to break out of a habit and provides practical input as to how to do so. The book introduces a few very important concepts for churches and non-profits too, the most interesting and powerful being what he calls, "Keystone Habits". I strongly urge any leader who is trying to run an organization or pastor/counselor who is trying to help people get out of old habits and into new habits to give this book a try. Warning: it is not written from a christian perspective – but most definitely hits the mark.
Some Great Articles Online
Announcements are a great tool for moving people to action. However, it can be difficult to keep them fresh and creative every weekend. Even worse, the people who do them can get lazy and some bad habits sneak in that undermine their effectiveness. Here are some of the habits I've seen over the years. Read More.
---
#1 – Talk to your spouse. I can promise you that your spouse may not completely understand what you are going through (I wrote about that here in an article entitled, "The Pastors Pain"), but your honesty is what they are craving the most. One of the things I am most ashamed of in regards to my battle with depression and anxiety is I did not tell Lucretia for quite a while. If I would have told her earlier she could have understood me better and prayed for me as I battled through the issue. Read More.
---
Have you ever wondered what it would be like to step into your children's shoes – in other words, to have you as a parent? How would you feel if you were the PK in your family? Recently, a friend was sharing some thoughts he had gleaned from Barnabas Piper's book about growing up as a Pastor's Kid. This made we wonder what my kids might say if they ever wrote a book about being a PK. Rather than waiting 20 years for the book, I asked them what it's like to be a PK at our church. Read More.
---
Over a year ago, I wrote a post at this blog on pastors' children. According to the comments and the views, I obviously hit a nerve. Some of the comments came from pastors themselves. But a number of comments came from the children of pastors. Since that article, I have continued to receive comments from children who grew up in pastors' homes. There is a consistent theme going through many of their perspectives and emotions. Many of them had very positive experiences; but many did not. Through hundreds of comments and conversations, I have been able to distill five things every child of a pastor would like to hear from their pastor/parent. Indeed, those who heard these five things consistently are those who have the healthiest attitudes toward the church today. Read More.
---
Churches use their annual report as a tool to communicate with leaders, volunteers, donors and the general community about what happened over the past year. Done well, annual reports engage people in the mission … done poorly, they aren't worth the paper they are printed on (or the hard drive space they are stored on)! I asked the unSeminary community to share their annual reports, to see what I could learn from them. I received a lot of reports! Here's what I discovered from studying them. Read More.
---
Looking for great studies to add to your approved list? Here are my top 10 small group curriculum reviews from 2014. Read More.
---
Not all Millennials are averse to serving in leadership roles in established churches. But many of them are. And our churches are approaching a tipping point where many are unable to attract Millennial members or leaders. It will likely soon be a crisis. What is it about established churches that push away Millennials? Let's examine that question first, and then let's look at some possible solutions. Read More.