Waking the Sleeping Giant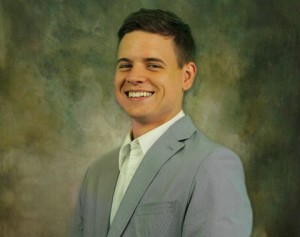 Josh Jansen is a full-time Campus Minister in Syracuse, NY. Through a dynamic speaking style, he challenges audiences to live out the key Biblical principles that God has promised will change the world.One of his dreams is to eventually pastor a local church that will harness the energy and talents of passionate college students, like those in BASIC College Ministries, to transform the way society views Christianity. Josh is a graduate of Elim Bible Institute in Lima, NY and has a Master's Degree in Ministry from Southwestern Christian University in Oklahoma.
---

In his book, Courageous Leadership Bill Hybels writes "The local church is the hope of the world." I read that about seven years ago and since then it has been the driving force behind everything that I do. I want nothing more than to see the local church make the impact on society that it has always been meant to make.
My focus for the past four years (I am fairly new at this) has been on young adults. There are a few reasons for this: first of all, I am one. Secondly, I understand the potential in my age group. This generation of young people is a sleeping giant. They have barely scratched the surface on all that God has for them and, more often than not, churches have not fully tapped into their potential. If the church is the hope of the world, then young leaders between the ages of 18-29 are the hope of the church.
Last year it was evident that there was a lack of ministries geared towards young adults in the Syracuse area. I had begun working for BASIC College Ministries at Faith Chapel in Syracuse and I saw a great opportunity to make a big impact on the young adults. We formed a leadership team and we launched a young adults ministry. Over the past 9 months we have seen our ministry grow to 80 young adults (over 20% of our church population), who represent about 10 different churches. Some even drive an hour or more to be with us. We are still very new at this, but here are some good ideas that I've discovered as we've grown:
Develop a leadership team. 
This is leadership 101 and it is easy to try and do it yourself. There are eight people on our leadership team who meet weekly to discuss future plans and upcoming meetings/events. Each member oversees an area of the ministry (worship, greeting, hospitality, service production, etc). Everything that follows this section happens because we have an awesome team.
Have a church service. 
We have held to this belief from the beginning because we were not interested in having a coffee house. In my church experience, those are awkward 98% of the time. Our church service is usually about an hour and 15 minutes in length. Why do we do it? Well, we win in 3 ways: people get saved, people come back to church, and/or people start serving in their church. We are not a local church substitute; we offer a legit service with the goal to motivate young adults to return to their own local church ready to serve.
Preach a sitcom. 
For our purposes, shorter is usually best. There is the old church adage: "if you can sit through a 2 hour movie you can sit through an hour long sermon." Well, maybe, but I did not have two years to prepare this week's sermon (the length of time it takes to prepare a 2 hour movie). Everyone can sit through a 20-25 minute sitcom though. Whoever preaches is authentic, to the point, and biblically sound. We do not neglect Jesus. Our goal is to cut to the heart in 30 minutes and then send them out to impact their churches and their city.
Be creative with what you have. 
We do not have thousands of dollars to put into our ministry so we find ways to be creative. Branding is a great place to start. We spent the summer doing a series called "Summer of Heroes" and designed a graphic to go along with it. The value of professionalism with the graphics is important because they act as first impressions on Facebook (our main form of advertisement). On Friday nights after we worship we do the outrageously cliche 'meet and greet' but with a twist: we download clean secular songs from Spotify (it's free) that have to do with saying "hello" to someone. You will be shocked at how happy people are to talk when Carly Rae Jepsen's "Call Me Maybe" is blasting in the background. This little idea has gone a long way. Think of creative ways to do the same things differently. 
Give them a cause. 
Young adults are quite generous if you give them a reason to be. They spend money on things that they believe in. Notice how a high percentage of people under 30 use Apple products! We had a missionary from the Middle East come to preach over the summer. After the sermon I went up and explained some of the needs that this modern day 'Paul the Apostle' had. They felt the need and they responded with a $2000 spontaneous offering. The missionary left with almost everything he and his family needed (an Apple computer was among the needs). Give them a cause and young adults will back you. Note: please do not gauge their generosity by whether or not they are giving to 'Sister Mary's Quilting Class Fund.' 

Opportunities are also provided for people to give their time for a cause. This fall we are launching our 'Salt the City' initiative (Syracuse is called the Salt City). We have partnered with local charities and have about a dozen different outreaches planned. One of these is a foot clinic that our medical students started on their own.
Build Relationships. 
This is so important. We ALWAYS have food out after every service. Pizza, vegetables, chips, and drink are provided for free. Relationship is valued over spending $80 on food for the night – we welcome this financial hit. Our service ends at 8:30 PM and people generally stay well past 10 PM. My wife and I will be at the mall and see young adults who met at The. 511 hanging out together. There have even been small groups beginning organically through just having food available after the service. The. 511 only meets two times a month. This allows us to have social events on our 'off weeks.' We have had a bowling night, a BBQ at the beach, and an open mic night (to name a few). Couple your church services with social events; it is a match made in heaven. Tip: keep social events social. There is nothing wrong with a party that doesn't end in a sermon or a prayer time. 
These are 6 practical things that we do at The. 511. We believe that we are awakening a sleeping giant in Syracuse, NY. If you can awaken young adults to the reality of Jesus, you are awakening that sleeping giant. Faith Chapel has young adults serving in every aspect of its church service and in several areas young adults are even leading the service.
Create an authentic environment where relationships can be built and you can grow a thriving young adult ministry that defies the statistics. 
Check out The. 511 Facebook page for more information on who we are! Thanks for reading my thoughts and if you have any questions feel free to comment or email me at josh@thebasicsite.org.