How to use Skype for Online Meetings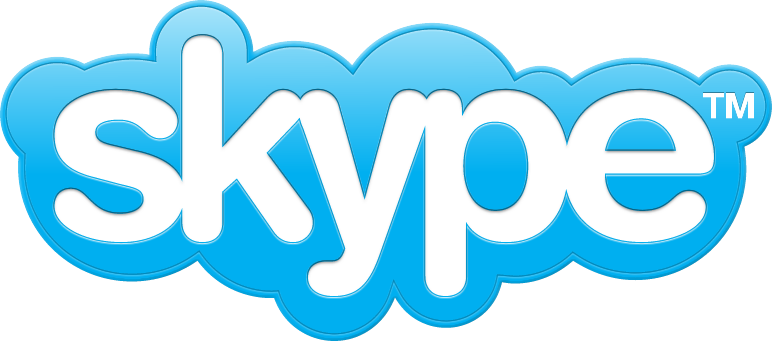 Skype recently announced that we can now make group calls for free. This is a big deal to those of us who are Skype users – or perhaps Skype wannabe users. We can already do group video chats with Google+, but with Skype Group Calls, we now have a choice over which online meeting platform we want to use. Since I'm a regular Skype user, I thought I'd share a few steps you can take to setup Skype on your computer for the first time and use it for 1 on 1 or group calls.
Simply follow through these steps, in order, and you should be all set! If you have problems, check out the help section on the Skype website. Note: I recommend you also check out my post entitled, 'Skype Tips' right here.
1. Does your computer already have Skype installed?
YESNO
Follow these instructions:
Browse to the following website: www.skype.com.
Click 'Get Skype' or download Skype from the downloads page.
Install Skype by running the installation program from your computer – follow the prompts to install.

I don't recommend you set Skype to run when windows starts.
I also don't recommend you install 'Skype Click to Call' unless you know what that is and intend to use it.
Uncheck options to install other programs or change your defaults (like making Bing your search engine.)

Finish the Skype installation process.
Go to the next step.
2. Open Skype.
3. Do you already have a Skype account?
YESNO
Login to your Skype account and go to the next step. If you lost your login information, select the link 'Can't access your account?'
Follow these instructions:
Select the 'Create an Account' link/button on the Skype welcome screen. This will take you to the Skype website where you can create your account.
Follow the steps to create an account. If you already have a Google or Facebook account then you can quickly create an account by using your existing accounts with them.
Once your account is setup, login to your Skype account and go to the next step.
4. Check for the latest version of Skype.
It's always best to run the latest version of Skype to ensure everyone has the best possible experience. To quickly check for the latest version, browse to 'Help/Check for Updates' from the Skype menu.
5. Test audio & video settings.
Browse to Tools/Options in your Skype menu.
Select Audio settings.
Ensure your preferred microphone is selected in the Microphone option near the top of the screen. 
(Note: I recommend you purchase a standalone webcam rather than use a built-in webcam that comes with your laptop. The quality and user experience for others will almost always be better.)
Test the audio by speaking out loud and observing the volume bar just below the microphone setting. You should see green bars moving up and down while you speak. This indicates your microphone is picking up your voice.
If you do not see a green bar, your microphone is not functioning and nobody will be able to hear you. Ensure the microphone is hooked up properly. Visit the Skype support page to diagnose and fix your problem.
Select Video settings.
Ensure your preferred webcam is selected in the Webcam options.
Test your video settings. You should see yourself in the video preview window. If you don't see yourself, visit the Skype support page to diagnose and fix your problem.
6. Get connected with your friends & colleagues.
You can't make a call to people until you've added them into your Skype contacts and they've done the same for you. This isn't hard to do, but a necessary step before you make your first call. Follow these steps to add contacts to your Skype account:
First, you'll want to find the button on your Skype application that's labelled 'Add Contact' or simply browse to Contacts/Add Contact in your Skype menu.
Next, you will need to find the person(s) you want in your contacts. The simplest way to add people into your contact list is to ask them what their Skype username is beforehand and search specifically for that username. You can also search by name or email.
Once you've identified the correct person(s), select their name from the list and then press the 'Add to Contacts' button. This will send that person a request to allow you to add them into your list.
You can also make your call right from the search listing without adding them into your Contact list, assuming they are online.
7. Are you calling an Individual or a Group?
I'm Calling a GroupI'm Calling an Individual
Follow these instructions:
Find the individual by either searching for them using Step 6 above or selecting them from your contact list. 
Check to ensure the individual is logged into Skype and available. You can tell by looking for a small check mark next to their name in the list.
After you select them, you'll be given the option to either 'Call' or 'Video Call'. If the 'Video Call' is not enabled they may not be online or have video call capabilities. Press 'Video Call' or 'Call' and wait for them to answer.
7. Are you making the Group Call?
YESNO
Check out this youtube clip.
If you are not making the group call, then you won't be able to join the group call until you've been added to the group.
You'll know you've been added when you receive an invitation. At the beginning of the group meeting, the Group Call organizer will call the group and your Skype app will ring, notifying you that the call is being placed. All you have to do is answer with Video.
If you're running late or miss the initial call, you can still join the Group Call by simply clicking the 'Join Call' button on your Skype display.
I hope you found this short tutorial helpful. Happy Skyping!