Thursday Quote: Who – The A Method for Hiring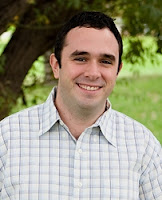 This is a guest post by Pastor Doug Cowburn II. Pastor Doug serves as the Executive Pastor at Elim Gospel Church in Lima, NY. Recently, while sharing lunch together, Doug told me about this book and readily agreed to writing this Thursday Quote about it for your benefit. Enjoy.
---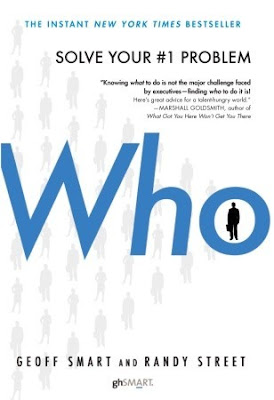 Recently, two different people I know recommended that I read, Who: The A Method to Hiring.
I found that this book was not only a great resource for when you need to hire someone, but also a great way to look at writing your own job description. If you're like me, you want to know when you are being successful at your job. The problem is that many who are in ministry are either working without a job description or the one they have is all activity based. Activity based job descriptions say things like:
Connects with volunteers
Teaches on a regular basis
Leads the deacon team
Someone could follow an activity based job description for years and never actually move the needle on the church's mission. I want to be an "A Player" who delivers his best and contributes toward the church's vision and mission. In order to do this I need a job description, or as this book suggests, I need a scorecard that gives me some targets to hit.
Here are some of my favorite quotes from the book:
"We define an 'A Player' this way: a candidate who has at least a 90 percent chance of achieving a set of outcomes that only the top 10 percent of possible candidates could achieve."
"The scorecard is composed of three parts: the job's mission, outcomes and competencies. Together, these three pieces describe 'A' performance in the role—what a person must accomplish and how. They provide a clear linkage between the people you hire and your strategy."
"While typical job descriptions break down because they focus on activities, or a list of things a person will be doing (calling on customers, selling), scorecards succeed because they focus on outcomes, or what a person must get done (grow revenue from $25 million to $50 million by the end of year three). Do you see the distinction?"
"Scorecards: • Set expectations with new hires • Monitor employee progress over time • Objectify your annual review system • Allow you to rate your team annually as part of a talent review process."
As you can see, this book was written primarily for the business world, but it has huge implications for ministry related job descriptions as well.  What would your scorecard look like?