Thinking for a Change: a fresh look at critical thinking e-book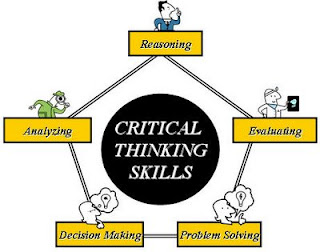 I'm pretty sure our 'default' style of thinking errs somewhere between "not too simple that I look stupid" and "just enough to get me average results."
I've heard it said that progress is only one idea away. With some fresh 'thinking' tools and a renewed motivation to press through the status-quo I am sure that, in Christ, our lives and ministries can reach their fullest potential!
That's what my brand new e-book, 'Thinking for a Change' is about: Critical Thinking. I'm convinced that most of us can be critical thinkers, but first we need to learn how. I hope 'Thinking for a Change' will equip you and your team with tools to be successful wherever you are. Cost is $3.99.
Here are a few suggestions on how you might utilize
'Thinking for a Change: a fresh look at critical thinking'
.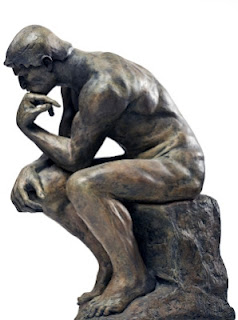 Discuss With Your Team


Critical thinking and strategic thinking have a lot in common. What better way to ensure everyone is 'thinking' together than to talk about 'thinking' before you really start 'thinking'.
Give To Your Key Leaders


This book can be a great tool in the hands of your key leaders. Armed with a fresh perspective about how to approach problems, you may discover they spend more time working up solutions than in coming to you with their problems.
Give To Your Staff & Volunteers


I didn't market this book as a leadership book for a reason. It isn't. It's a book about solving everyday challenges. It's use ranges from cleaning the carpets to dealing with the photocopier to facing scheduling, financial, relational challenges and more. 
Promote To Your Congregation


Obviously, 'thinking' applies to everyone, everywhere. Although most of the examples in 'Thinking for a Change' are ministry oriented, the principles will apply in every aspect of life. You may want to consider letting your congregation know about the book and point them here for purchase.
If you do choose to purchase this e-book, I invite you to also consider giving me your feedback. What did you like? What didn't you like? How could I improve on the content? Was there anything missing? I'd love to hear from you. Thanks!
Purchase your copy today! Cost is $3.99.