Ten Church Strategies: The Weekend Service Strategy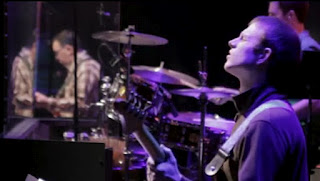 What is your Sunday Morning or Weekend Service strategy? What are you trying to accomplish and how are you planning on doing so? This is the Weekend Service Strategy.
In this installment of the "Ten Church Strategies" series, I will outline some of the Systems that should be clarified, developed and regularly evaluated for effective Sunday services. Since Weekend Services are usually the primary focus of most church's weekly schedule, it is understandably the most complex of all of the Ten Church Strategies. If you haven't already, I recommend you first read Ten Church Strategies – Getting Started.
Key Systems of the Weekend Service:
Following are the various systems that directly impact the effectiveness of Sunday morning services. You will notice that the vast majority of these systems don't actually occur on Sunday mornings, but in the days, weeks, and months prior to each Sunday morning experience. Here they are:
Systems Supporting The Message:
The message is primarily dependent on the Lead Pastor's preparations and planning. Developing these systems will expand the message's influence by allowing others to be better prepared to support what will be said.
Message Series Planning System
This is the system whereby the Lead Pastor and his teaching team create a tentative schedule of message series for the upcoming months. Ideally, message series' will be planned out for six months or longer. 
Message Preparation System
It's critical that the Lead Pastor or teacher has a system in place to regularly study, pray, and prepare for the Sunday morning message. Ideally, the requisite hours are etched in stone in his weekly calendar. The best system will accommodate advanced planning for future weekends and extra speaking engagements.

Systems Supporting Worship
There are many necessary subsystems to accommodate relevant worship ministry on Sunday morning. A few of the more notable ones include:
Song List System
This system includes developing a 'Master Song List', keeping it updated with relevant songs, and determining when new songs are introduced and old songs are removed. This system will also take care of details like CCLI licensing and lyrics administration. 
Worship Team System
This system will recruit, train and develop the various instrumentalists, vocalists, and technicians necessary to support Sunday morning worship.
Practice & Rehearsal System
The best rehearsal system will allow room for worship teams to practice (building unity, communication skills, song dynamics and team-building) and rehearse (specifically preparing for upcoming worship sets). 
Worship Leader System
It's important the worship leader has systems in place allowing him/her to pray and prepare song lists, transitions, scripts, etc. Ideally, this system will include learning new songs; preparing for future weeks, series, and events; and developing his/her own worship leadership skills.

Systems Supporting Service Planning
Service Planning is a necessary part of exceptional weekend services. These subsystems will add creativity and increase excellence each week.
Service Planning System
There are no surprises regarding what's happening in upcoming weeks with a service planning system. The ministry team will know exactly when upcoming special service elements (water baptism, communion, guest missionary, baby dedication, etc.) will be taking place. Additionally, details concerning what will be announced each week, what handouts will be included in the bulletin, when creative expressions will take place and what prayer needs will be publicly addressed will also be clarified. Finally, this system will ensure each week's Service Plan is developed, scrutinized and effectively communicated to key players each week. 
Creative Expressions System
Creative Expressions (skits, music specials, video clips, etc.) during a Sunday morning service are most effective when they are planned in advance. With this system, creative brainstorming and planning take place for upcoming services well in advance of when the details surrounding fulfilling them must be made. Tactical assignments, preparations and rehearsals are also included in these systems.
Systems Supporting Children's Programming
Most Weekend Services will offer programming for children during some or all of the adult service. This allows parents to participate in the services uninterrupted and provides child appropriate programming for kids. 
Safety System
It is critical that children are safe and parents have peace of mind leaving their kids each week. Safety systems will include volunteer applications and security checks, enforced children's ministry policies and procedures and a secure child check-in/check-out system on Sunday mornings.
Curriculum System
This system will include ordering, developing, organizing, and preparing age appropriate curriculum for each age group.
Volunteer System
This system will ideally be fully integrated in the church's "Ministry Partner System" and includes recruitment, training, support, and appreciation of all kids ministry volunteers.
Facility & Resource System
This system will ensure all kids ministry rooms are stocked with age appropriate toys and supplies. It will also include procedures for regular cleaning and maintenance of the rooms.
Systems Supporting Service Programming
The remaining Weekend Service systems will support the various elements and portions of each service.
Staging/Tech System
Stage and technical preparations are vital to a distraction-free experience each week. This system includes developing unique stage designs related to a sermon series as well as the purchasing, maintenance, and care of all technical equipment. 
Materials Production System
Most Sunday services will include materials that attendees receive to enhance and support the Sunday experience and upcoming activities. Preparation and production of the morning bulletin, sermon notes, handouts, offering envelopes, etc. should be systematized and streamlined.
Attendee Host Services System
This includes all systems needed to host and serve attendees before, during, and after the service. Hosts (also referred to as ushers or greeters) will setup for the service, hand out bulletins, help seat attendees, distribute communion elements, etc.
Prayer & Care Ministry
This system will address how leaders facilitate hands-on ministry to attendees each week both during and immediately following the service. This could include the traditional altar call as well as other means of personal ministry during or immediately after the service.
Note: Inspiration for the Ten Church Systems comes from Nelson Searcy and the Eight Systems of the Local Church he proposed in his free e-book entitled, 'Healthy Systems, Healthy Church'.