Ten Church Strategies: The Stewardship Strategy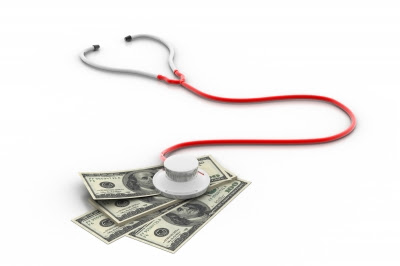 I'm not sure which is more difficult for pastors to talk about from the pulpit, sex or money. I suspect the latter. Talking about money is personal. It can feel (and be) risky. We can get nervous that our listeners will tell stories in their heads about our real motives. The fear of being misunderstood ends up leading the charge. This is so completely unfortunate. Often, the local church ends up limping along because it lacks necessary resources and God's people live in bondage because they haven't learned about biblical stewardship.
In this installment of 'The Ten Church Systems' I will talk about putting money in it's place both for the church as a whole as well as for individual attendees. If you haven't already, I recommend you first read my 'Getting Started Thoughts and Disclaimers', written in three parts: Part 1, Part 2, Part 3.
Key Sub-Systems of the Stewardship System
Following are the key sub-systems related to stewardship in the local church. It's critical to understand that stewardship happens from the top-down. It is through pastoral leadership and their personal example that people truly understand and embrace this aspect of personal discipleship.
Church Budget System


Whether you are operating from a budget of $50,000 or $5,000,000 you need a plan. That's biblical stewardship 101. This system will include how the church builds and maintains a realistic and effective budget. Budget items should include operational income/expenses, savings, depreciation savings, etc. 
Financial Accountability System


In a society where overspending and debt are the norm, the church needs to be extra careful not just in balancing the budget, but in doing so with integrity. This system will ensure money is collected, handled and managed appropriately. It will include some form of board oversight, occasional audits, as well as clearly defined policies and procedures.
Organizational Generosity System


A critical foundation of biblical stewardship includes the principle of giving. Pastors and church leaders will model this with their own checkbooks as well as with the generosity of the organization as a whole. This system will clarify how much the church gives to the needy, missions, and other meaningful God-inspired initiatives.
Bookkeeping System


Of all the systems in the church, the bookkeeping system should be among the most well defined and managed. This system will tactically manage finances and includes financial software, trained staff, bank accounts, etc.
Giving On-Ramp System


Surprisingly, people often WANT to give, but don't have easy ways to do so. This system will clarify all methods by which people can give. It may include methods like traditional offering baskets, offering envelopes, giving drop-boxes, and online giving.  
Regular Teaching System


Since nobody openly talks personally about money, everyone assumes that everyone besides them is doing well financially. The general myth says, "I'm drowning in debt, but the people I know and respect aren't." This system provides the biblical instruction your congregation and community are desperately craving, but will never admit. It will include annual sermon series, random pulpit messages, as well as regularly offered classes on personal finances and stewardship.
Giving Campaigns System


If people are going to give, they will only do so if it's for a good cause, something they believe in. This system gives people something to give to and for. It will include all aspects of effective giving campaigns, whether long range or short range. Giving campaigns may focus on missions, building, a needy family, community outreach and more.
Note: Inspiration for the Ten Church Systems comes from Nelson Searcy and the Eight Systems of the Local Church he proposed in his free e-book entitled, 'Healthy Systems, Healthy Church'.
Image compliments of renjith krishnan at freedigitalphotos.net.