Ten Church Strategies: The Care Strategy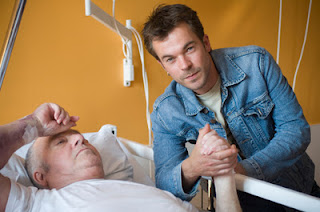 Very strictly speaking, the local church is a service organization. That's way over-simplifying, but it's still mostly true. The local church serves the Lord, the body of Christ, communities, and the world. One of the 'services' everyone hopes and prays the church never stops offering is care. When people are hurting, needy, lost, or simply confused we want them to know they can turn to the local church.
In this installment of 'The Ten Church Systems' I'll talk about creating an outstanding response system that will ensure the church does what the church should do better than anyone else – show the love of Christ to those in need. If you haven't already, I recommend you first read my 'Getting Started Thoughts and Disclaimers', written in three parts: Part 1, Part 2, Part 3.
Key Sub-Systems of The Care System:
Following are five key sub-systems that support The Care System. As with all systems, care will be most effective when it is distributed throughout the congregation, rather than centralized with the pastoral team.
Attendee Response System


This system clarifies what will happen when a church attendee is facing a major life transition or crisis. This will include events like a new baby, a family moving, major illness, stays in the hospital, death of a loved one, a lost job, and more. The Attendee Response System will engage the congregation in providing care for one another.
Special Services System


This set of sub-systems will clarify how the church will respond when a special service is necessary to accommodate an attendee's life transition. Special services will most often include funerals and weddings.
Counselling System


Church attendees will occasionally need professional help to resolve a personal crisis, like addictions, marital difficulties, and other forms of relational conflict. The counselling system clarifies how the pastoral leadership will respond when those needs present themselves. Trusted professional counselors and services in the area will be a critical part of this system. Pastors should not assume that ongoing counselling should fall within the scope of their weekly responsibilities.
Benevolence System


This system enables the pastoral leadership to financially assist attendees and the community during times of need and crisis. It will include annual benevolence budgeting and policies regarding how benevolences are determined and distributed as well as procedures regarding transients who pass through looking for money.
Member Care System


Your church members are a critical part of church life. This system will administratively keep track of membership as well as deal with needed conflict resolution necessary to maintain unity in the church. Finally, this system will ensure members with specialized and ongoing care concerns are taken care of; like the elderly and shut-ins. 
Note: Inspiration for the Ten Church Systems comes from Nelson Searcy and the Eight Systems of the Local Church he proposed in his free e-book entitled, 'Healthy Systems, Healthy Church'.