Tactical Tips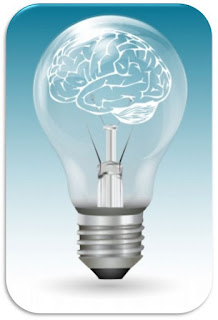 I believe that small changes can often create a big impact. The Tactical Tip series is designed to give you ONE practical idea in each post that, if implemented, can help build positive momentum in your ministry and life. Enjoy.
Leveraging Technology:
Backup Your Files!I've learned over the years how important it is to backup computer files. I also know a lot of people don't do it. I've discovered a great and simple way to ensure you'll never lose your files again.
Build Momentum & Create Unity With A Blog
As an avid blogger and blog reader, I've become convinced that a great blog can become a powerful communication tool. It may not be for everyone, but it certainly CAN be a game changer in certain situations. This tip is the beginning of several posts that will help you understand why a blog can make a difference as well as how to get started.
Email Signature
There is absolutely no reason why I should ever have to wonder WHO just wrote this email or HOW I can get hold of him over the phone. This tip gives a few pointers on building a signature for your emails. 
Reminder Calendar
Pastors and leaders in general can be notorious for forgetting things. Especially little details. I discovered a method by which a Google calendar can act as a reminder to me on things I don't want to think about. This tip will show you how to leverage this idea for your purposes.
The Embedded Hyperlink
Nobody likes to get a hyperlink in the email only to discover it doesn't work. Additionally, we don't really care about the actual address. We just want to know WHAT we are clicking on and we want to GET there. This tip will give practical advice on expanding your professionalism and honoring your reader with the embedded hyperlink.
Internet Passwords
Nearly every month I hear about someone who got 'hacked'. I finally did some research and came up with a system to better ensure I don't become one of those statistics. This tip will walk you through a strategy that, once learned, can help your passwords be much more difficult to be hacked.
Building Great Systems:
Saying 'Thank You' Systematically
Everyone knows it's important to thank volunteers and leaders. Most people just don't take the time to do it. We're too busy. This tip will walk you through each step of a system whereby you will always thank the people you need to thank both systematically and consistently.