Tactical Tip: Backup Your Files!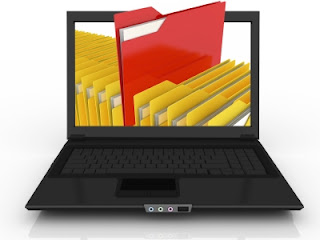 You've heard the horror stories – maybe you even have one of your own. A computer crashes and everything stored on it gets wiped out. Lost forever. In fact, this story rings true for me very recently. This past year my laptop hard-drive got corrupted and by the time I got things up and running again I discovered that my whole hard drive had been wiped clean. Thankfully, the only stress I carried was the loss of time and energy – I had a solid backup of everything.
I have a very easy, cheap suggestion for you to backup your files. And once you've set it up, you'll never think about it (unless you need it). Before I share my solution for you, I thought you might appreciate this fairly relevant and humorous clip about a time when Pixar almost lost 'Woody' during the creation of their hit movie "Toy Story".
Trust me. You don't want to be caught in this scenario. I've discovered a great solution, but it'll cost you $59/year. That said, the peace of mind you will receive at that cost is well worth it. I've successfully restored all of my files this past year alone. I've also been able to grab files I accidentally deleted. Even better, there have been a couple occasions when I needed to get a copy of a file from a couple 'versions' back – this solution even took care of that!
If you balk at the cost, just consider how much time you have spent pulling together the various files you have on that computer. How much would it be worth to you to keep them safe?
It's very simple. You install a program that runs in your computer in the background all the time. You select the files you want backed up – there's no space limit. It automatically keeps your files backed up all the time.
Here's the solution – I recommend you look into it today (Note: I'm endorsing this company solely because I believe in them, not for any personal gain). Go ahead – give it a try (click the below image).

Image compliments of David Castillo Dominici on freedigitalphotos.net.