Sunday Announcements: Information Overload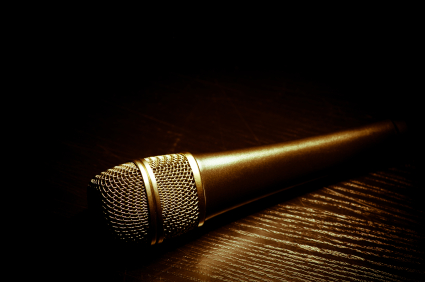 Several months ago I and my family visited a small church as a 'mystery guest'. The goal of my visit was to provide some helpful feedback to the Sunday morning experience, especially as viewed through the eyes of a guest.
I was completely overwhelmed (or maybe the word is underwhelmed) by the morning announcements. They were boring. The person giving them was practically reading them from the bulletin. And perhaps most frustrating, there were way too many. I stopped listening when they got to the special event happening 6 months from now. If it wasn't my job to listen, I'm not sure I would have ever 'started' listening,
I was recently reading a book summary of a book I read a few years ago entitled, "Less Clutter, Less Noise" and ran across this very poignant paragraph.
"A Sunday edition of the New York Times carries more information than the average nineteenth century citizen accessed his entire life. Information used to be a rare and precious as gold; now it is so inexpensive and plentiful that most of it ends up being overlooked, ignored, or tossed like garbage. The barrage of data to which we are constantly exposed carries a cost – physically, mentally, and financially – regardless of the generation. People who live in today's world respond in one of three ways: they become overwhelmed and shut down; they labor over whether they are making the right decisions; or they just ignore you and move on. More isn't what people are looking for; relief from the pressure of more is what they're looking for."
Well said. My advice is simply this.
Keep your announcements to a maximum of 3, preferably 2.
Sell what you have to say. Convince people why it's important to them.
Communicate everything else through other means (like a weekly eblast, the Sunday bulletin, the church website & calendar, facebook, word of mouth, etc.)