Strategy Kickstart: Mission Down The Hall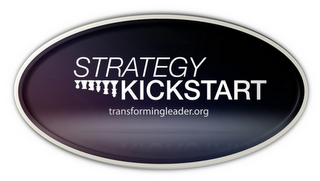 A Strategy Kickstart is a short 3-5 minute video clip which can be used to 'kickstart' a strategic discussion in your church or ministry. Simply show the video clip to your team and use the ideas and question posed in the video to stimulate a valuable and hopefully relevant discussion on how you can better fulfill your ministry mission.
In today's Strategy Kickstart I challenge your team to consider just how effective you have been in connecting your mission to your ministry. This discussion is relevant to have at any stage in your ministry's development.
For more information about developing and rolling out your ministry mission, check out Mission, Mission, On The Wall and Developing Your Mission!