What to Read
Following are some more great links and articles I've found browsing my blog roll. I hope you find one or two helpful and encouraging. To see a list of all posts in the 'What to Read' category, click this link.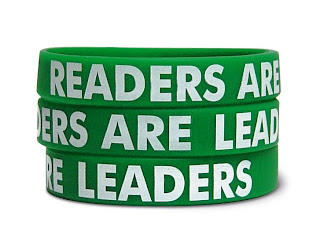 12 Ways Pastors Went from Burn-Out to Vision by Thomas Rainer
There are few vocations that can engender burnout like the pastorate. The demands on a pastor's time, emotions, and energy can be overwhelming. When I was a pastor, I often felt at least the symptoms of burnout.  I recently spoke with 17 pastors who had experienced burnout, or who felt they came precariously close to burnout. The good news about these pastors is that they moved out of burnout; and now they are re-engaging in exciting and visionary ministries.  Read More.
---
A Pastor's Calling: Just Beyond His Ability by Dr. Steve Drake 
Over the years as, serving in various churches and positions, I ran into a mindset that disturbed me. For years, I couldn't put my finger on the issue that caused me so much concern, but felt certain it was not of God. I associate this mindset with certain events, such as a congregational discussion about the purchase of an expensive item or funding a building project. It normally surfaced at the point when someone would question whether or not the church could afford something.  Read More.
---
Church Hopping by Dr. James Emery White 
A man approached one of our Guest Services volunteers and asked, "Where are the Sno-Cones?"  For the past few summers, we've offered Sno-Cones following our weekend services as part of our Guest Services experience. The goal was to give exiting kids a final pleasant memory of their time at Meck (Mecklenburg Community Church), as well as create a "linger" factor for parents to connect with each other and the staff.  This summer, we've been offering them as a "surprise" on select weekends, but not every weekend.  "I go to another church," he continued, "but during the summer I come here for the Sno-Cones. So where are they?"  Read More.
---
Creating a Better Volunteer Culture by North Point Community Church, Andy Stanley 
One of our favorite things at Drive is talking with all of you. We learn so much as we swap stories and ask each other questions. After you leave, we continue these conversations with our teams.  A subject that seems to come up a lot is our volunteer strategy. We're no different than you. We love our volunteers! We try to create a great volunteer experience. But we're always looking for ways to get better.  Below are a few common questions we've been asked this week that we thought we'd try to answer.  Read More.
---
Church Giving Matters by Tony Morgan 
Over the next two days, I'm going to be wrapping up my current leadership coaching networks. We'll hit several topics in this final gathering, but one conversation will be about financial stewardship in churches. To prepare for today's conversation, I had everyone read Church Giving Matters by Ben Stroup and Joel Mikell. Here are the top ten highlights from my reading.  Read More.
---
Don't Allow the Process to Defeat the Purpose by Dan Reiland
I recently spent a couple thousand dollars cutting down and stump-grinding nine trees that I spent hundreds of dollars planting 10 years ago. Seems dumb, I know. But sometimes, that's what it takes.  Perhaps you've seen these trees—they are called Cryptomeria.  They grow extremely fast and easily reach 35 to 40 feet and more with a 20-foot spread at the bottom. They are similar to the Leyland Cypress but typically seem to grow larger, more lush, and are deeper green in color.  Read More.
---
Training For Oversees Workers by Elim Fellowship
You are driving in a foreign country, minding your own business when you are suddently stopped at a roadblock . . . with a gun pointed at your head. What do you do?  JoJo Copenhaver of Angel Alert Network provides basic training for overseas safety and security. While this training is presented for missionaries, this is essential training for anyone traveling or working in potentially dangerous foreign settings. Read More.
---
Mental Illness & Medication vs. Spiritual Struggles & Biblical Counseling by Ed Stetzer
These past few weeks have been very trying. From deaths of people who inspired us to yet another reminder that we are not completely immune from the horrible acts of others, grief seems to be everywhere we turn.  Read More.
---
Teamwork and Vision Go Hand in Hand by John C. Maxwell
Have you ever been a part of a team that doesn't seem to get anything accomplished? Where the team may work and work, but nothing actually gets done? If so, you've probably been on a team that lacked vision.  Vision works like a rudder on a ship. Without it, the ship may travel a distance, but not necessarily in the right direction. With it, the ship reaches the destination by the shortest route possible. Read More.