What to Read
 Following are some more great links and articles I've found browsing my blog roll. I hope you find one or two helpful and encouraging. To see a list of all posts in the 'What to Read' category, click this link.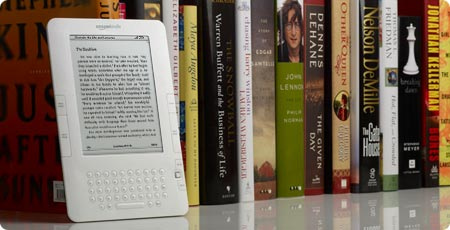 Bill Hybels – Who Can Leaders Learn From by wcavideo
In this six minute excerpt from the Willowcreek Leadership Summit, Bill Hybels challenges us to expand our influence base to those we might question or outright disagree with.
---
6 Essential Components of a Small Group Launch by Mark Howell
There are six essential components of a successful small group launch.  This is a transferable concept whether you're using a church-wide campaign, a small group connection or the semester approach.  Every launching strategy depends on these same components. Read More.
---
5 Bits of Fatherly Advice for Youth Pastors by Tony Morgan
I have four kids — three of them have been engaged in student ministry. I've worked at three great churches — all of them have incredible student ministries because of their focus on reaching young families. I've worked with many churches across the country — some with solid student ministries, and some that weren't so solid. What does all that experience mean? It means I'm now one of the old guys. And, since I'm officially one of the old guys, I think I'm qualified to give a little fatherly advice to youth pastors. Read More.
---
Copyright and the Local Church by Wayne Hedlund
Sadly, many churches and ministries are guilty of plagiarism and/or copyright infringement. What's worse is that many of them either know it or suspect it, but don't do anything about it. This doesn't just apply to things on the internet. It applies to everything from worship songs, lyrics, movie clips, YouTube video's, images, and more. Read More.
---
My VIP Experience at Elevation Church :: First Impressions Matter by Tim Schraeder
First impressions matter. Oftentimes in the programming and planning of church services we can quickly neglect an important aspect of our worship gatherings: how we welcome first-time visitors. As I travel around and visit churches, one thing I love to do is play the part of a 'secret shopper' and experience how a first-time guest is welcomed at a church. I thought I had seen and heard all of the tricks and styles of welcoming visitors to churches, but my recent visit to Elevation Church in Charlotte changed my perception. They literally treat their first-time visitors like VIPs. Read More.
---
Clean Bathrooms by Seth Godin
The facilities at DisneyWorld are clean. It's not a profit center, of course. They don't make them clean because they're going to charge you to use them. They make them clean because if they didn't, you'd have a reason not to come.  Read More.
---
If Systems Are So Great, Why Don't They Work For Me? by Kenneth Vogt
Everyone is looking for the shortest path from where they are to where they want to be.  A proven method for success is to model those who have already achieved the very thing you would like to achieve.  After all, they know the way, they know the pitfalls, and they know the sweet, sweet taste of success.  Read More.
---
Moving Past Church Hurts means Having A Different Conversation by Lisa Whittle
If I had a dollar for every person who told me they were hurt by the church, I'd be writing this post on a much newer MAC.  This we know: imperfect people reside in corporate worship spaces. And since they do, imperfect things go down inside them.  Read More.
---
6 Times When It's A Good Idea to Change Your Church's Mission Statement by Will Mancini
Classic wisdom taught us that our mission or purpose statements are timeless. In many ways that's true and its a helpful teaching concept. And in an ideal world, it works. But in reality, there are times when a leader should change or renew or recreate the sense of mission. So don't let the classic wisdom freeze you and prevent a significant opportunity to create fresh meaning and new progress for God's people under your care today. When should you rewrite your mission?  Read More.
---
Trust and Competence: Leaders Must have Both to Succeed by Maurilio Amorim 
Some people you trust with your life. Some people you know will get the job done. These are two essential qualities that every leader looks for in building their organization. But unless you find both trust and competence in those whom you lead, you don't have a dynamic team who can grow your business, church, or not-for-profit. As a matter of fact, without trust and competence, the only thing you have is a mess in your hands.  Read More.
photo credit: goXunuReviews via photopin cc