The Perils of Multitasking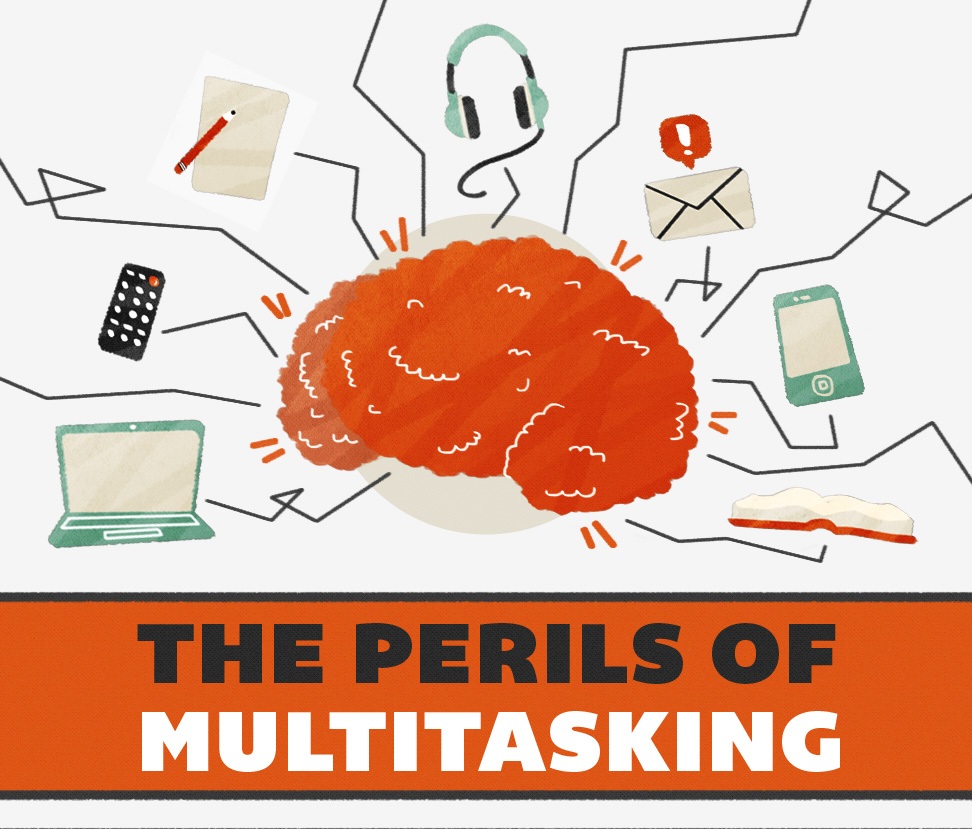 Today is a good day at my desk. It is empty of everything except one piece of paper on my left that holds information I need to put into my OneNote, one book on my right I might pick up and browse a little later, my coffee and my computer keyboard, mouse & monitor. My phone is on 'Do Not Disturb' and my cell phone is turned off. I have one application open on my computer – my browser, allowing me to type this post.
This is a veritable miracle. It's a rare day that I am not overwhelmed with information, interruptions, emails, texts, calls, you name it. I can say with all honesty that, when I'm trying to multitask, I'm not as smart or productive as I could be. Neither are you. Check out this infographic laying out some startling findings.