Invite Your Guests To Come Back!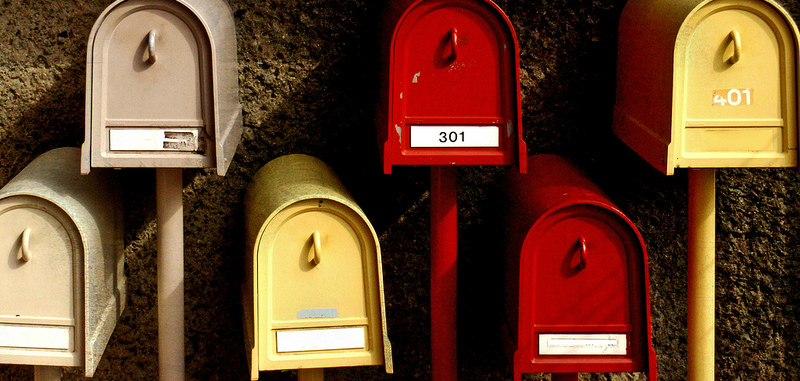 I recently visited a church for the first time with my family. I had a great experience. We were welcomed at the door, handed materials at a Guest Services table and told what to expect and where to go. The people seemed friendly and interested in us, without being pushy or fake. The service was interesting and engaging. We were even 'greeted' after the service by a few random people as well as one of the pastoral staff. My wife and I left that afternoon encouraged and relaxed.
We also proceeded to do what nearly all other guests do after their first visit to a local church. We went to work, shopped at the store, fixed dinner, put kids to bed, took the car to the shop, mowed the lawn, watched some tv, cleaned the house, went for a walk, bused our kids all over the place, worked on our budget, and a million other little things. In other words, we got back to our daily lives. Our church experience became a back-burner memory that we might drudge up again that next weekend, if we weren't too busy with other things.
Which is why we were so impressed when we received a personal letter from the pastor later that week. Not just a cookie-cutter letter with the same three paragraphs I'd expect to see on a thousand other church follow-up letters. No. A personal letter. It may have been typed up nice and neat on church letterhead, but we couldn't miss the fact that the pastor mentioned my wife and I by name in the letter as well as all four of our kids, by name. He also made mention of a conversation we had together for our brief moment together that previous Sunday morning. It was personal and real.
The letter was an invitation to join them again at church. It wasn't pushy. It was just a simple note to let us know he'd love to have us come back to church. And he told us about a couple other things happening in upcoming weeks we might be interested in.
Truth be told, we decided to make another visit to the church that very next week.
Guest follow-up isn't the answer to all your assimilation problems, but it is one proven strategy that will help you along the way. You might want to consider checking out my other posts about the Guest Friendly Church right here.
Here are a few ideas to help you with your guest follow-up.
Treat your guests like VIP's when they visit.
It doesn't matter what kind of follow-up you have, if your guests don't feel noticed and valued, if they don't have a positive experience at your church, then they're not going to be interested in returning. Think of that restaurant you visited for the first time who gave you bad service. You never went back. Neither will they.
Give them something to take home.
I'm not talking about your Sunday morning bulletin. Ideally, you'll give them some sort of gift and a little information about the church. It's icing on the cake if you also give them some information about an upcoming activity that might interest them. Make it look clean and nice and keep it simple. There's always a chance your guest will pick that up off the kitchen counter during the week and look it over. It's an indirect way to encourage your guests to think about you again that week, and come back.
Get contact information when people visit.
It's kind of hard to follow-up with your guests if you don't know their names, email address and/or physical address. You need to strategize how you will collect their information when they visit. This can be a challenging task, but it is possible. Stay tuned for further posts recommending ideas on this topic.
Send a note.
It can be an email, a letter in the mailbox, even a Facebook message, but find a way to send a note to your guests letting them know you're thinking of them. 
Keep it simple.
Don't try to say everything in the note and don't preach. Just acknowledge their presence that previous Sunday. Let them know you are glad they got to join you. Communicate that you are available if they have any questions about the church or their experience on Sunday. And invite them to come back again sometime. No pressure. Just an invitation.
Keep it real.
The note needs to be personal. Not the whole thing, but at least the opening and closing couple of sentences. Your guests need to know you took time out of your day specifically for them. They need to feel special. Acknowledge them by name, not just in the 'Dear' line. If you can, mention their kids. Mention something about that past Sunday that either happened during the service or that you talked with them about personally. 
Send it from the preacher.
Notice I didn't say from the 'Pastor'. I said from the preacher. That is, from whoever spoke that Sunday, unless it was a guest speaker. Your guests will connect best with the person they heard from in the pulpit. If it's possible, let that person be the one to send the note. If not, then let it be from the Lead Pastor.
Send it soon.
Statistics seem to indicate that the sooner first time guests receive a note from the church, the more likely it is that they will return. It is often recommended that the follow-up happen with 24 hours of the Sunday morning experience, or by Monday afternoon.
What other ways can you invite your guests to come back?