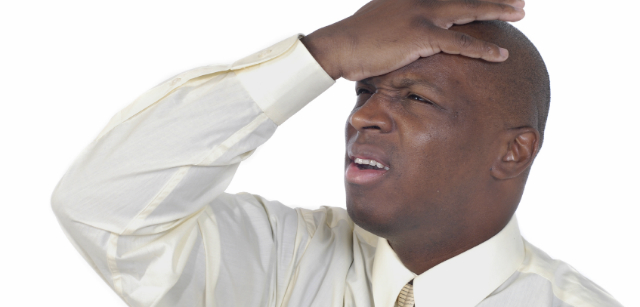 Four Terrible Assumptions Church Leaders Make
I was standing in the lobby of a local church talking to an unchurched first time guest. It was one of the first times he had ever visited a church and he knew nothing about God or christianity. The service had just completed and people were filtering out of the sanctuary and collecting in small groups, visiting with one another. It was a warm, friendly atmosphere. I was so glad when the pastor noticed me and came over to talk to us.
Alas, my joy was short-lived. The pastor introduced himself to my new friend and then proceeded to talk about his sermon and how important it was for "us Christians." It was sort of an "insiders" conversation. I wanted to step on his toe or something. I wished he could read the urgency in my eyes. In desperation, I finally interrupted him and blurted out, "Pastor, I didn't know if I mentioned this or not, but this is our friend's first time here this morning. Did you get to meet his wife and kids yet?" I'm still unsure if the pastor got the message, but I was at least able to distract him from the unhelpful conversation and redirect it to a more safe topic. Ugh.
I happen to know this pastor has a heart of gold. He's a great guy, a seasoned minister, and truly loves both his congregation and the people in the community. I know he has a heart for the lost.
But he has fallen into a trap. One that, unfortunately, is very easy for pastors and church leaders to stumble into. He's forgotten that the people who sit in his congregation are not like him. He's making several bad assumptions about the people in his church, and I'm afraid it's potentially turning them away.
Four Terrible Assumptions Church Leaders Make:
Since I visit a lot of churches as a 'Mystery Guest,' I have the chance to experience their church from a very unique perspective. Following are four terrible assumptions I have seen church leaders make way too often. 
Assumption #1: Guests Know What To Do
It saddens me greatly when church leaders assume guests have experience attending churches and know what's going on, what they are supposed to do, where they are supposed to go, etc. They forget that the church environment, one they are intimately familiar with, is a brand new environment for many guests. Even those who have, perhaps, attended church before may still be in the dark, especially if their 'church experience' was from a different denomination or style of church.
Imagine visiting a place that you have never visited before, where everyone but you feels at home and nobody thinks to help you get acclimated. Even better, go find that place and check it out. Perhaps your local health club or golf club, I don't know, try the New York Stock Exchange. Visit that place and be reminded that your guests are experiencing something similar.
They don't know what to do with their kids. They don't know the words to the songs, and probably feel a little uncomfortable singing them. They don't know if they are supposed to give money or take communion. And they don't know when to stand, when to sit or what to say. At one church I visited, everybody quotes, from memory, the Lord's Prayer and sings the Doxology every week. Your guests know neither of those things.

Assumption #2: Guests Know the Bible.
Walk up to just about any adult in America and you will discover that they know how to drive a car. It's a given – and it's pretty much assumed. After all, everyone we know eventually ends up behind the wheel. Sometimes we ride with them while they drive. That sense of familiarity has seeped into many churches regarding the Bible. Church leaders spend a ton of time with other people who read the Bible, understand what it's about, and know all the stories. So it's not that great a leap for them to assume that anyone who is in the church has Bible knowledge.
Imagine walking into an advanced physics class at your local university. Even better, go visit it sometime. Don't tell anyone who you are or why you are there. Just let the instructor & students talk to you as if you've already been through the other physics courses, like everyone else. You get the picture.
You're guests probably don't know where to turn in the Bible, if they even own one. And it's likely they don't know the story of Jonah, David & Goliath, the parting of the Red Sea, the Last Supper, Pentecost and quite possibly even the story of Jesus' death & resurrection. You learned all that as a kid in Sunday School; they didn't. For many of your guests, the most they know about the Bible and it's stories is from what they've seen at the movies. Do you really want to briefly mention Noah after they just watched Hollywood's rendition of the story? 
Assumption #3: Guests are Christians
Perhaps one of the worst assumptions church leaders can make is that guests are already Christians. The tragedy behind this assumption is that, by making it, there is little to no room to actually open up the most important conversation that individual may ever have. When we assume someone has already discovered Christ's love and forgiveness, we no longer think to share the Good News with them. Even worse, when we talk to unbelievers like they are already believers and part of the family, we may even give them the false impression that they are, in fact, Christ followers. They may end up attending and serving in the church for months or even years, and have never truly grasped the simple, yet profound message of the Gospel.
Imagine being invited to a football party with a bunch of people you don't really know. What if, without being asked, everyone assumes you're rooting for the same team as everyone else in the room? When a touchdown is made, everyone cheers and slaps five and nobody even stops to think that you aren't rooting for that team, and maybe don't even like football! Is it possible that our Sunday morning environment and the way we talk to and treat guests aren't too far off from that hypothetical situation?
There is no guarantee your guests know God, or understand God. Jesus Christ may simply be a religious and historical name. Salvation? Forgiveness? A loving God? Atonement? All may be totally foreign words or concepts. The next time you shake the hand of that guest, assume nothing about their faith in God. Realize that they could be completely unchurched, or an atheist or agnostic; or to complicate matters, even possibly a Mormon, Buddhist, Muslim . . . you get the idea.
Assumption #4: Guests have it all together.
I'm convinced most Christian leaders would make terrible police officers. We have no idea how to truly profile another person. I'm pretty sure if we were sitting in the police car with an officer, watching the same people, we'd point out the nicest people as being potential criminals and totally miss those truly guilty. Sad to say, but I think a lot of church leaders look at our guests and falsely assume that, if they're smiling, dressed well and friendly, then they are happy, well off and emotionally healthy; and if they're scowling, dressed poorly and want to make a quick exit, then they are grumpy, in loads of debt and emotionally unstable.
Think about what you've gone through, personally, this year. I know you've faced a few challenges of your own – we all pretty much do. If this has been a good year, then go back a couple years until you hit that particularly difficult situation. Now, how many of the employees knew about your challenge at the local supermarket when you were buying milk? No. They thought you were fine. 
Philo of Alexandria once said, "Be kind, for everyone you meet is fighting a great battle." That includes your guests. We don't know if the battle is a recent loss, an addiction, a broken relationship, a serious illness, major debt or a lost job. Whatever it is, you aren't going to see it when you introduce yourself and welcome them to the church. Don't be fooled. They need the hope, love, healing, peace and forgiveness of Jesus Christ.
How about you. Which assumption are you most guilty of making?