Excellence Honors God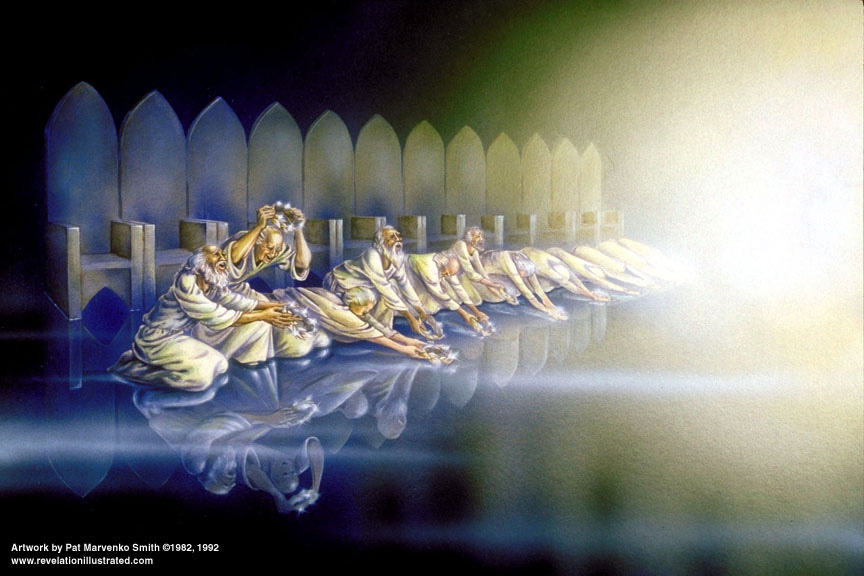 Sometimes you hear a message that you will never, ever forget. It's a defining message. Early in my walk with Christ I heard one such message by Pastor Jack Hayford about the holiness of God. It changed how I think about God. If I had known how important that message was to me at the time, I would have saved it. But it's not a great loss – I remember it like I just heard it yesterday. Among other things, the message helped birth in me an intense desire to do things with excellence, specifically to honor and worship God.
Pastor Jack spoke from Revelation where it says:
Each of the four living creatures had six wings and was covered with eyes all around, even under its wings. Day and night they never stop saying: " 'Holy, holy, holy is the Lord God Almighty,' who was, and is, and is to come." Whenever the living creatures give glory, honor and thanks to him who sits on the throne and who lives for ever and ever, the twenty-four elders fall down before him who sits on the throne and worship him who lives for ever and ever. They lay their crowns before the throne and say: "You are worthy, our Lord and God, to receive glory and honor and power, for you created all things, and by your will they were created and have their being." Revelation 4:8-11
The picture that has been etched into my mind is of these twenty-four elders who were each sitting on their individual thrones around the throne of God. These are real individuals who have a will. They are not puppets. And yet they are so overwhelmed by the Presence of God that they fall to their faces to shout out their praise to God. When they are finished, they find their seats in perhaps one of the most honoring of all places to sit – only to find themselves in awe of God's Presence yet again and compelled to proclaim it to one another and God Himself as they bow before Him. They do this over and over, never tiring, in rapt worship to our heavenly Father.
There is nothing half-hearted about these elders. Every fiber of their being is given to honoring God. 
Compare these people with those God Himself rebuked in Malachi, who were bringing mediocre offerings before God:
"But you ask, 'How have we shown contempt for your name?' By offering defiled food on my altar. But you ask, 'How have we defiled you?' By saying that the LORD's table is contemptible. When you offer blind animals for sacrifice, is that not wrong? When you sacrifice lame or diseased animals, is that not wrong? Try offering them to your Governor! Would he be pleased with you?" . . . "Oh, that one of you would shut the temple doors, so that you would not light useless fires on my altar! I am not pleased with you," says the LORD Almighty, "and I will accept no offering from your hands." Malachi 1:6-8a, 10
The only thing I can think to say to that reference is, "Ouch!"
I've come to the conclusion that one of the best ways that I can honor God, is by giving him the best of what I have to give. That means my best resources. My best time. My best work.
Excellence Honors God!
Don't get me wrong, I've not arrived. I still fall short, and I'm so thankful for His grace when I do. But I aspire to give God my best. I aspire to excel. Excellence is one of my core values. It's something that drives and marks me. It's not on some legalistic 'to do' list. It's an act of worship and honor to God.
I think excellence should mark the ministry of every believer, in some way. It defines who they are and what kind of relationship they have with God. That's a bold statement for me to make. It's actually a little scary for me to say. Perhaps presumptuous? I don't know, but it seems right to me.
How about you? Where does excellence stand out in your life and ministry?