The Drive for Progress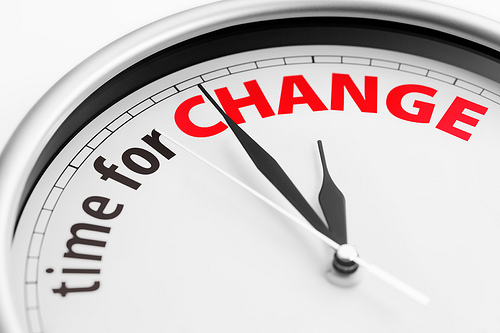 Are you a visionary person? Is your church a visionary church?
According to author, Jim Collins in his widely acclaimed book, 'Built to Last: Successful Habits of Visionary Companies', if you don't have a drive to constantly improve, you are probably not a visionary leader. 
Harsh, but very possibly true. In this day and age, if we aren't willing and able to self evaluate on a regular basis, we'll be left behind. Here's what Jim says on page 84:
In a visionary company, the drive to go further, to do better, to create new possibilities needs no external justification. Through the drive for progress, a highly visionary company displays a powerful mix of self-confidence combined with self-criticism. Self-confidence allows a visionary company to set audacious goals and make bold and daring moves, sometimes flying in the face of industry conventional wisdom or strategic prudence; it simply never occurs to a highly visionary company that it can'd beat the odds, achieve great things, and becomes something truly extraordinary. Self-criticism, on the other hand, pushes for self-induced change and improvements before the outside world imposes the need for change and improvement; a visionary company thereby becomes its own harshest critic. As such, the drive for progress pushes from within for continual change and forward movement in everything that is not part of the core ideology.
When is the last time you gave a good solid look at your Sunday morning experience, the worship, perhaps even your Sunday message? (Check out my services page if you'd like some help on that!) I dare/challenge you, this week, to write down just ONE area that you know needs to be evaluated, discussed and challenged to improve in your church. Please, please, pick something critical and important. The top four recommendations I would pick for you would be (1)worship, (2)message, (3)preschool ministry, (4)guest experience.
Disclosure of Material Connection: Some of the links in the post above are "affiliate links." This means if you click on the link and purchase the item, I will receive an affiliate commission. Regardless, I only recommend products or services I use personally and believe will add value to my readers. I am disclosing this in accordance with the Federal Trade Commission's 16 CFR, Part 255: "Guides Concerning the Use of Endorsements and Testimonials in Advertising."