Don't Hit 'Send' When It's Personal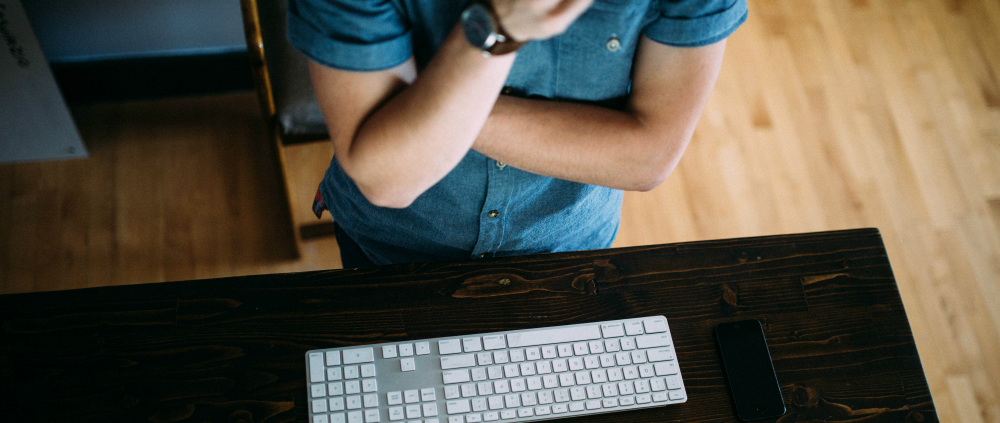 I made a leadership mistake last week. I sent an email prematurely. I actually remember pretty vividly having my finger over the 'Send' button on my Kindle. I paused a minute and the thought flitted through my mind, "Should I really send this email?"; then I pushed it aside and hit 'Send'.
It felt good too. I was able to communicate my frustration and disappointment about something someone did that I disagreed with. I set them straight. Told it like it was. That sort of thing. 
It's not that sending the email, in and of itself, was wrong – and being a writer, it's not that it wasn't written well. In fact, in other scenarios I could probably have written something very similar to what I wrote and it would have been totally appropriate. In this case, I messed up. Why?
I shouldn't have done it because it was personal.
It's Leadership 101, but it's also easier said than done. When you're reacting (via email) to something someone has done or said that is personal, don't hit 'Send' on that email. At least, don't hit it right away. In my case, I realized after the fact that I was rude and defensive. Ugh.
I've often quoted Ambrose Bierce who once said, "Speak when you are angry and you will make the best speech you will ever regret." This is even more true in emails. Once you hit 'Send' it's gone for good and there's no taking it back. The problem for many of us leaders is, we don't always know when we're angry. We confuse anger with our desire to 'fix' or 'help' others. That's what I did.
Here are a few pointers I was reminded of while backpedaling and revisiting this experience.
When you should wait to hit 'Send'.
If it hurts you.
If it hurt you, in any way, you should wait. None of us are immune to pain, and none of us are at our best when dealing with pain. That means we're probably not saying what we really should say, if we should say anything at all.
If you're mad.
Similarly, when you are in a state of anger, your brain is quite naturally on the defense. Whatever you communicate in your email (or verbally for that matter) will very likely be defensive. People, in general respond to defensive behavior from others by defending themselves. Now everybody has got their dukes up. Not helpful.
If it hurts them.
It goes without saying that, as leaders and believers, we are above hurting others. It's the antithesis of what it means to be a Christ-follower and following His great command to love others.
If you don't know them.
If you have never met, or spoken with, the other party, you need to pause when sending that email. As leaders, we have a certain degree of 'permission' to influence and correct those who have given us permission to do so. But if you're trying to correct someone else on their words or behaviors, and they haven't given you permission to do so, you're very likely overstepping your bounds.
If it's long.
Some of us can be real wordy and get preachy in our emails. Uh, like me at times. If it's a corrective email and it's really long, forget it. Don't hit send. Pick up the phone or schedule a meeting instead.
If it's a big deal.
If the content of the email is a big deal to someone – either you or them – you need to pause over the 'Send' button. The likelihood is real high that if what's being discussed in the email has a personal bearing on either party or is potentially wrought with emotion, it shouldn't be said over email.
If it's complicated.
By complicated, I'm not referring to the issue, I'm referring to the relationship. If the relationship has a history of confusion, misunderstandings, hurt feelings, etc. it's not really good to do a lot of email communication – at least regarding personal issues.
What to do while you wait.
Pray.
There's nothing better than asking the All-Knowing God for wisdom and discernment. It goes without saying that He can and likely will shed light on how you should respond and if you should send that email.
Get A Second Opinion.
I'm not talking about counselling. I'm just talking about another opinion, preferably from someone you trust and shares the same values you do about loving others in leadership.
Wait.
This seems redundant to say, but I'm going to say it anyway. Wait for a while. I'm not talking about waiting for an hour or a couple of hours. Usually, it's good to wait 2 or 3 days minimum. Give yourself time to get some perspective and cool down, if necessary. I wouldn't be surprised if 3/4 of those emails never get sent simply because you waited long enough to realize it's not worth it.
Ask For Time & To Talk Live
Sometimes it's not appropriate to leave people hanging. So ask for permission to wait a while, and maybe meet to talk it out live. Keep it down to about 4 sentences that might sound something like this: "I'm going to need some time to think this through first and I'm wondering if email is, perhaps, not the best means of communication for us to use on this topic. Is it possible we could schedule a time to meet over coffee, on Skype or over the phone later this week?"
Send A Different Email
Once you've exhausted the above ideas, you may discover that starting from scratch and sending another email will work just fine. Now that you've had time to clear your head, you can keep the communication simple and leave out the defensive tone that was in your first email.
Drop It
Sometimes the right thing to do is to just drop it. There are many reasons why this may be the best solution. It could be that the issue is relatively small in the bigger picture and not worth making a big deal about. Often, we may realize that the person wasn't trying to be mean or hurtful, and we can just let it go. Sometimes it's plain that there are much bigger issues connected with the situation that should really be addressed before this issue can properly be dealt with. 
What to do if you hit 'Send' prematurely.
I think there's really only one thing to do when you realize you've said things that were best left unsaid. Find a way to apologize and ask for forgiveness. This means you:
Humbly confess what you did.
"I sent that email when I was still processing what was said, and I wasn't really thinking straight."
Acknowledge what you said that was inappropriate.
"I said some things in that email that were inappropriate, defensive and disrespectful." 
Sometimes you might even point out specific things said as well.
"…like when I told you 'That was stupid.'"
Ask for forgiveness.
Would you be willing to forgive me for my hasty words and bad attitude?
And of course, when you are asking forgiveness of the other party, it's usually not wise to begin defending or explaining yourself – and certainly you shouldn't start expounding on what the other person(s) did wrong. That should be left for another time.
Check out my other posts regarding confrontation. I particularly recommend: "Four Steps in Healthy Confrontations"