Do Something Different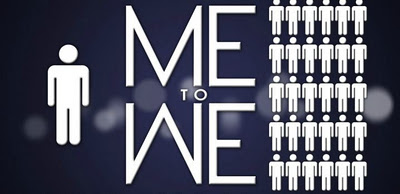 This past Sunday our church
did something unique. It got people talking, created some buzz, added value to the message, and created a memory for our congregation.
It was something different.
We held a 'No-Show' Sunday. We removed all of the volunteers from the schedule and replaced them with cardboard silhouettes. We trimmed down the service to almost nothing. No projection, videos, lights, or worship team. Our worship leader led from a guitar. The words to the songs were in the  bulletin – which people picked up themselves because there were no greeters or ushers. Everyone left right after the service because there was no cafe. Staff and key elders ran the preschool – there was no programming for gradeschoolers. I could go on, but you get the idea. Our series title is 'Me to We' – we're talking about partnering together in ministry through service in the church. It was awesome.
When was the last time you did something unique, different and memorable?
I ran across this video clip at churchm.ag today. It's about a store called 'The Limited' that did something different. What could you do in your church or community this winter that people would always remember (in a good way)?
Can't see this video? Click this link.