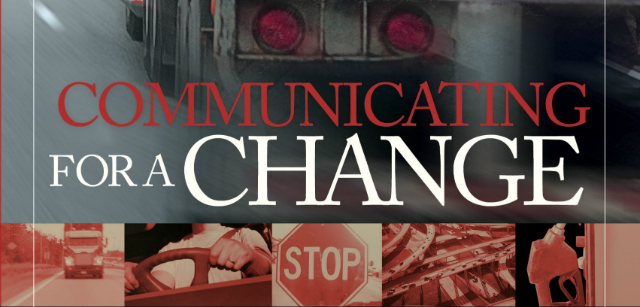 Communicating For A Change
I've listened to a lot of public speakers. Unfortunately, many tend to operate under the assumption that they are 'good' speakers when, really, well, they aren't. Don't worry. I won't name names (that way I can ensure my name stays off the list too). I think we can often come to the conclusion that we know how to preach, or teach, because people listen to us – and maybe even nod their heads at times.
Of course, the real issue isn't whether people listen to us so much as what happens after they are done. Is there any change or transformation taking place in their hearts? Do they have something they can and will do? Are they motivated to become more of what God desires of them?
Every preacher or teacher wants to see people's lives impacted for eternity through their message. This is why I am recommending the book, Communicating For A Change, by Andy Stanley and Lane Jones. This book has played a HUGE role in my own career as a speaker. That's not to say I've 'arrived', but I know I have grown. If you don't already own it, I urge you to purchase and devour this book this week! If you do own it, I recommend you crack it open and give it another read. I know you won't be sorry.
Here's a great & simple excerpt from the book:
Create A Map: ME, WE, GOD, YOU, WE.
With this approach the communicator introduces a dilemma he or she has faced or is currently facing (ME). From there you find common ground with your audience around the same or a similar dilemma (WE). Then you transition to the text to discover what God says about the tension or question you have introduced (GOD). Then you challenge your audience to act on what they have just heard (YOU). And finally, you close with several statements about what could happen in your community, your church, or the world, if everybody embraced that particular truth (WE). page 120
Disclosure of Material Connection: Some of the links in the post above are "affiliate links." This means if you click on the link and purchase the item, I will receive an affiliate commission. Regardless, I only recommend products or services I use personally and believe will add value to my readers. I am disclosing this in accordance with the Federal Trade Commission's 16 CFR, Part 255: "Guides Concerning the Use of Endorsements and Testimonials in Advertising."