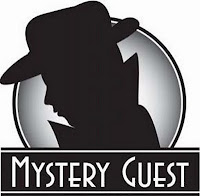 I challenge you to try a dangerous experiment. The idea is to pay an unchurched person to come to your church anonymously and evaluate the experience. What better way to get feedback from your community than to ask them to give their honest opinion? It's dangerous because, if you do it right there's a chance the truth just might hurt.
The fact is many of our churches are in-grown. We tend to be primarily focused on the people in church and end up seeming exclusive to guests. At Elim Gospel Church where I serve as Executive Pastor we try to remember to speak in guest friendly terms. Despite our attempts we still regularly catch ourselves making comments and references that assume every listener has been around our church a while, knows their Bible stories or has an awareness of basic biblical truths.
Just this past month I was speaking to a small group of adults who were attending a class to learn more about getting plugged into our church; many of those present had only attended for a few weeks or months. At one point in my teaching I referred to "Daniel when he was confronted by the official due to his unusual eating habits." Those were just about my exact words. I assumed everyone knew who Daniel was, had read the story, and were aware of the end of that story. My one sentence was supposed to somehow convey the fact that there are often good reasons to question our leader's motives. Wow. Talk about a serious "miss" when it comes to being guest friendly!
Our vernacular from the pulpit is just a piece of the overall puzzle. What else is confusing, irrelevant, or perhaps even offensive to your average unchurched guest (assuming you actually get those?) What about the worship experience? How about their interactions with other attendees? Here's the big question . . . "What do they think of your bathroom?" I'm not joking. You're bathroom speaks volumes and is a big "first impression" maker.
So we intend to hire several "mystery guests" with the express purpose of learning the truth. I challenge you to do the same. Here are my suggestions on how to pull this off at your church as well.
Stay in the Dark 
It is very important that you and all of your key leaders who are responsible for the Sunday morning experience stay in the dark about whom and when the mystery guest will arrive. There is no way in the world you can convince me that you or anyone else will treat the mystery guest exactly the same way they would a "regular" guest. You will be too self conscious. You will either be thinking too much about trying to impress them or trying NOT to impress them.
So keep it a secret from yourself and your Sunday morning leaders. Ask someone you trust in your church that doesn't have Sunday responsibilities to recruit the mystery guest. Let them know that they shouldn't tell anyone that they are the recruiter, who they recruited, or that they know any details about when they might arrive. Also request that your trusted friend have minimal interactions (if possible, none) with the mystery guest. They should make it clear to the guest in advance that this is intentional.
No Strings Attached
Remove from yourself and everyone who knows about this project any expectations that the guest will get saved or come back. There should be no strings attached to this guest in your minds. In a best case scenario your mystery guest will come back of her own volition and eventually experience transformation in her life, but you don't want to give her the impression that you are actually trying to 'trick' her into that God-led experience. Keep it solely focused on how you can improve your environment on Sunday to accommodate and encourage guests in their experience.
Pay Your Mystery Guest 
I'm not going to tell you what we have decided to pay our M.G. That is a decision that's entirely up to you. I will say that you should make it well worth it to them. They are setting aside a couple hours of their Sunday to serve your needs. They are willingly placing themselves in an environment that may be very intimidating to them. You also want it to be very obvious that this is a paid position and not something they are doing out of kindness or as a favor. This is important and will likely ensure their responses are really honest.
Keep it Anonymous 
I think this is important as well. If possible (in smaller churches it may be hard) the trusted friend should be the only one who knows who the M.G. was, and everyone should agree to not ask. The Mystery Guest should also be told in advance that your trusted friend will not be privy to their thoughts and opinions about the experience. This keeps lines of communication clear and open AFTER the guest has visited the church. Let me explain. Jane Smith is invited by Tina Churchgoer to be a M.G. Jane attends and has a bad experience. She holds nothing back and shares exactly what she felt during the experience. How awkward would it be if, after the guest's appearance, Tina Churchgoer approaches Jane and says, "so it went pretty rough, huh?"
Provide All the Resources 
Your guest should be provided with a clear understanding of what they are evaluating. Your trusted recruiter should give the Mystery Guest a welcome letter on church letterhead and all of the questions or areas of evaluation you are looking for. Do not expect them to know what you want evaluated!
Hold Your Mystery Guest Accountable
Here is what I suggest this look like, tactically:
You recruit and train a trusted friend to be the contact. 
Your friend identifies someone he/she knows who is not currently attending a church. There is no need to find out if they ever have attended church. 
Your friend gives the new recruit a welcome letter and questions in a sealed envelope. 
The mystery guest attends and completes the survey. They mail or email it back to you. 
Once you have received the survey, you place the $ amount on a Visa card with a thank you note in a sealed envelope and ask your friend to deliver it to the mystery guest.
Don't Wait 
I urge you to do this now. Don't wait until you revamp your service or train your ushers. Just do it now. This will give you a great first benchmark for how your ministry is operating right now. It will also force your hand. It would be so easy to wait for a while – and then for a while longer. There's always something else to do and something else we should fix first. The potential for negative feedback is enough to put off this idea indefinitely. Take the plunge.
Let Me Know How It Goes! 
Free Resource:
I have included a copy of our Mystery Guest welcome letter and survey for your benefit. Feel free to utilize some or all of what we have created to get you started!
You may download it HERE
.