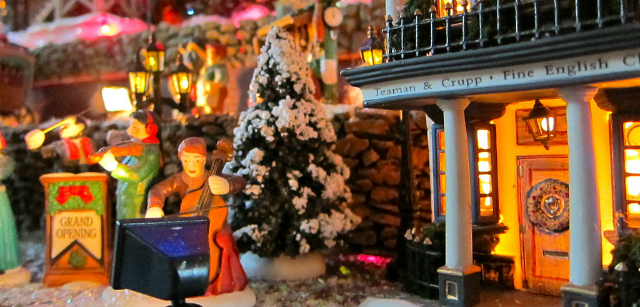 I came across some more great links, resources and articles for churches & pastors I'd like to share with you. Perhaps you will find one or more of them helpful as you prepare for upcoming Christmas services & events and as you navigate that tension between ministry and family during this holiday season. Enjoy the Christmas Links!
60+Christmas Ideas by Canva
From elegant cards to simple invites, eye-catching flyers and posters, humorous and festive messages, you will definitely find the design that you're looking for. Spread the good cheer and holiday spirit with a stunning template from our special selection! Read More.
---
The One Group You Might Forget This Christmas by Focus on the Family
The holiday season is upon us. As a pastor you have planned Christmas Eve services, prepared end-of-year reports, and been to more Christmas parties than you care to remember. With all of the activity involved in getting your church ready for Christmas, it can be easy to forget one group – your family. Read More.

---
Take the Nice Is Naughty Quiz for Pastors by Will Mancini
You've heard of the naughty or nice quiz before. We put people on one side of the behavior equation this time of the year. And if that doesn't cross your mind, then someone at North Pole Central is finalizing the tally before Santa's globe-trotting, Christmas Eve sleigh ride. This year, however, I want to put these terms on the same side of the equation. I think pastors need to consider "niceness" from an entirely different point of view. Read More.

---
25 Last Minute Christmas Ideas (for your church) by Robert Carnes
We're all familiar with last-minute Christmas shopping. I'm one of the worst when it comes to Yuletide procrastination. Some of us don't even start buying gifts until Christmas Eve. However, last minute is not a good policy when it comes to Christmas planning at your church. Because it takes a good deal more time to successfully orchestrate church events than it does to pick up some tacky sweaters from the department store. Read More.

---
Watch "The Story of Christmas" Video Series by YouVersion
Brought to you by The Lumo Project, the Bible App is now featuring this very special video collection throughout this holiday season. Each clip shows part of the story of Jesus' birth with voice-over narration directly from the Scriptures. Read More.

---
57 Christmas Videos by Kevin D. Hendricks
Leading up to Christmas, we're highlighting several Christmas videos on Fridays because videos on Fridays are fun. Plus Christmas videos that don't suck might be useful for your church. If you like Christmas videos, today is your lucky day. We're not waiting until Friday, because we've got 57 Christmas videos your church can use. Read More.

---
4 Ways to Keep Your Marriage from being Injured During the Christmas Holiday by Ron Edmondson
The Christmas season can be hard on relationships. I can't tell you how many times I've met with a couple after the holidays because of problems that developed — or were exaggerated — between Thanksgiving and New Years. How can you protect your marriage this Christmas? That's a good goal, right? Read More.
---
Christmas Resources For Your Church (right here on waynehedlund.org!)
Christmas is coming! If you are in church leadership, hopefully you have already begun preparations for your Christmas weekend services.Whether you are hosting a Christmas Series, a Christmas Eve service or simply want to add some resources to your church website or blog – I suspect one or more of the below links and video's may be just what you were looking for. Read More.

The Christmas Scale by Igniter Media
It's hard to believe that the greatest message the world will ever hear is contained in one simple scale. Downloads are available at IgniterMedia.com.
---
photo credit: kevin dooley via photopin cc