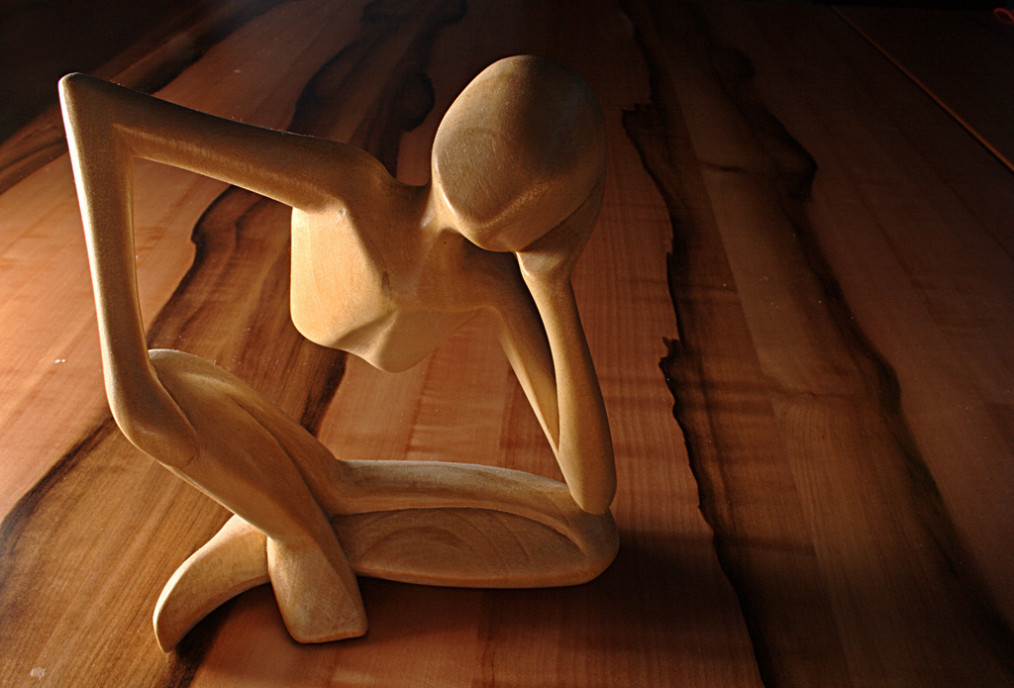 The first time I read 1 Kings 3 I was both awed and inspired. It's the conversation between Solomon and God about what Solomon desired the most. He didn't ask for riches or a long life, he asked for wisdom. I vividly remember praying that same prayer as a new believer those many years ago; and I've prayed it many times since then.
Here's what Solomon prayed:
"Now, O Lord my God, you have made your servant king in place of my father David. But I am only a little child and do not know how to carry out my duties. Your servant is here among the people you have chosen, a great people, too numerous to count or number. So give your servant a discerning heart to govern your people and to distinguish between right and wrong. For who is able to govern this great people of yours?" 1 Kings 3:7-9
He confessed, "I am only a little child and do not know how to carry out my duties." Who hasn't experienced that feeling of being inadequate and lacking in understanding? I suspect it's actually an important element in every leader's life. Some might call it humility.
When I read that sentence, I can't help but hear Solomon saying, "I don't think like an adult yet. I need help!" Here's the man who is now known primarily for his great wisdom, who seemed to have a natural skill for critical thinking, saying he still thinks like a child. 
Of course, we know God was very pleased that he asked for this instead of long life and riches. In fact, Solomon later proclaimed the virtues of drawing on God's wisdom in Proverbs.
"My son, if you accept my words and store up my commands within you, turning your ear to wisdom and applying your heart to understanding, and if you call out for insight and cry aloud for understanding, and if you look for it as for silver and search for it as for hidden treasure, then you will understand the fear of the Lord and find the knowledge of God. For the Lord gives wisdom, and from his mouth come knowledge and understanding. He holds victory in store for the upright, he is a shield to those whose walk is blameless, for he guards the course of the just and protects the way of his faithful ones. Then you will understand what is right and just and fair—every good path. For wisdom will enter your heart, and knowledge will be pleasant to your soul. Discretion will protect you, and understanding will guard you." Proverbs 2:1-11
I wonder if Solomon was thinking about that prayer in 1 Kings 3 when he wrote that first sentence?
The New Testament also reminds the believer to look to God as the source for wisdom.
Solutions ARE available when we choose to seek the Lord. This doesn't mean solutions will fall out of heaven into our laps. It means God will give us the tools and ability to discover solutions as we apply ourselves to find them.
"If any of you lacks wisdom, he should ask God, who gives generously to all without finding fault." James 1:5
In my experience, critical thinking is a skill that must always be mixed with the favor and wisdom that only comes from God. Too often I have been guilty of trying to figure things out on my own; and although that type of thinking can still bring good results, I don't believe it always leads to God's very best. 
"Brothers, stop thinking like children. In regards to evil be infants, but in your thinking be adults." 1 Corinthians 14:20

"Where is the wise man? Where is the scholar? Where is the philosopher of this age? Has not God made foolish the wisdom of the world?" | "For the foolishness of God is wiser than man's wisdom…" 1 Corinthians 1:20, 25
Critical Thinking – Step 1. What's the first step in becoming someone who can tackle problems and find great solutions? Two words.
Seek God.
photo credit: Davide Restivo via photopin cc